Spring Prospectus: Tight Ends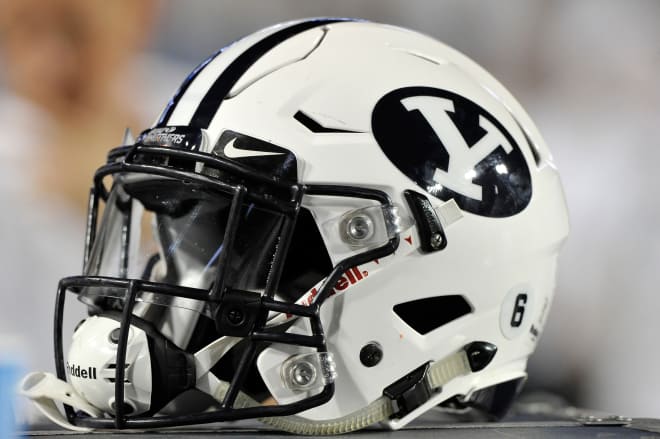 BYU spring football kicks off the first week of March. To get you ready for spring ball, Cougar Nation Publisher Mitch Harper is bringing you his personnel breakdowns of every position entering camp. Don't miss any of these previews by signing up today for a Rivals subscription!
When the Baltimore Ravens drafted former BYU star Dennis Pitta in 2010, it marked a 20-year run where BYU had produced five tight ends to the NFL. Every four years the Cougars were producing a tight end to the NFL.
Since Dennis Pitta left for the NFL, the BYU offense and the tight end position hasn't exactly been a match made in heaven.
Was it a byproduct of the tight end position losing its value in the up-tempo world of college football offenses? Did the tight end position not have a role in BYU's offense with Taysom Hill at quarterback? Or was there just simply a lack of talent compared to what we saw over the course of those two decades with Pitta and the always-running Andrew George capping off the tight end excellence at BYU?
We've seen glimpses over the last two years from traditional tight ends. I emphasize the word traditional TE because I'll never classify Terenn Houk and Jordan Leslie as tight ends. Sorry, I won't. Those traditional tight ends we've seen the glimpses of tight end brilliance that Cougar fans have grown to expect from the position has come from Devin Mahina (2014) & Remington Peck (2015). Mahina and Peck were two players that left Cougar fans wondering, why weren't these guys factored into the offense sooner? Once they found their success, it was graduation time and they were gone.
Now with Ty Detmer in as the offensive coordinator, Detmer has made it a point that he wants to incorporate the tight end a lot more in his offense. Detmer and Kalani Sitake hired Steve Clark from his offensive coordinator position at Weber State to take over as TE coach. Originally, associate head coach Ed Lamb was going to oversee the tight ends but Detmer & Sitake felt it was important to have a coach focused on just the tight ends.
Let's take a closer look as to which tight ends will battle for the starting role during spring practice in our first installment of our spring football positional previews.
(Alphabetical Order)
Tanner Balderree | Junior
Balderree made the switch from defensive line to tight end last year during spring ball as the previous coaching staff had visions of a two tight end "Bash Brothers" formation with Balderree being part of that bashing.
Balderree saw action in 10 games last year, and recorded no catches. Could see Balderree factoring into red zone packages, but with the expected increase focus on pass catching traditional tight ends in BYU's offense, it makes you wonder if Balderree could be a candidate to switch back to defensive line.
Jackson Kaka | Junior
A transfer from New Mexico State, Kaka has been in BYU's program for a year now. Saw time in two games this past season against East Carolina and Cincinnati but didn't record any catches. Kaka was behind the eight ball all of last season as he didn't have a fall camp to compete due to an elbow injury he suffered two weeks before camp opened up.
Kaka, the former rugby athlete, was a starter in 11 games at New Mexico State before leaving to serve his LDS mission. This will be a big opportunity for a player like Kaka to make a name for him during spring ball.
From the limited reps I saw from him last year in spring ball, he had a no contact jersey on during those practices.What stands out with Kaka is his size at 6'4".If the hands are there, he could find a role.
Steven Richards | Sophomore
Like Balderree, Richards was switched from defensive line to tight end last spring to form the second part of the "Bash Brothers." The Bash Brothers package was expected to be a blocking package, but Richards at times during spring ball last year and the early portion of fall camp was targeted at times in BYU's passing attack.
Richards' 2015 season was cut short by a non-contact knee injury he suffered in fall camp. It's not known yet if team doctors have cleared Richards to participate in spring ball yet.
If not cleared to practice, let's all just hope he's still able to lip-sync the Katy Perry's Firework. If you don't know what I'm referring to, 2:03 mark on this video.
Bryan Sampson | Senior
This is Sampson's final chance to work his way near the top of the depth chart at BYU. The former Pleasant Grove standout signed with BYU when the Cougars lost Pitta and George in 2010. So to say the least, Sampson has been the most affected tight end by this five-year stretch that lacks any tight end production.
Sampson's biggest claim to fame still in his BYU career is probably the touchdown grab in the 2011 spring game that would ultimately lead to Jake Heaps getting dethroned. How so? Riley Nelson threw that touchdown pass to Sampson in overtime to give Nelson's spring squad the come-from-behind victory and later that fall when Nelson manufactured a comeback win against Utah State off the bench, Nelson's Cougar teammates said they knew Riley could lead them back because of what he did in that snowy spring game of 2011.
Isn't it fun to look back? Ah, memories.
Josh Weeks | Sophomore
Weeks announced on Signing Day that was he being switched from wide receiver to tight end.
Coming out of high school, Weeks was heavily recruited by a number of schools around the country, including Ohio State for a brief period of time. Weeks was a player that former BYU head coach Bronco Mendenhall highlighted through one scrimmage of fall camp last August as a player that was standing out in camp, but due to injuries and learning a D1 offense after coming back from a mission, Weeks ended up only seeing time in two games his freshman season.
The biggest question with Weeks is will he be a traditional tight end, or will he occupy the inside receiver spot like Houk and Leslie did the past two years? Weeks has the frame to pack on extra pounds and potentially become a traditional TE or H-Back in this offense. Week's is one of the more intriguing players to watch during camp.
*****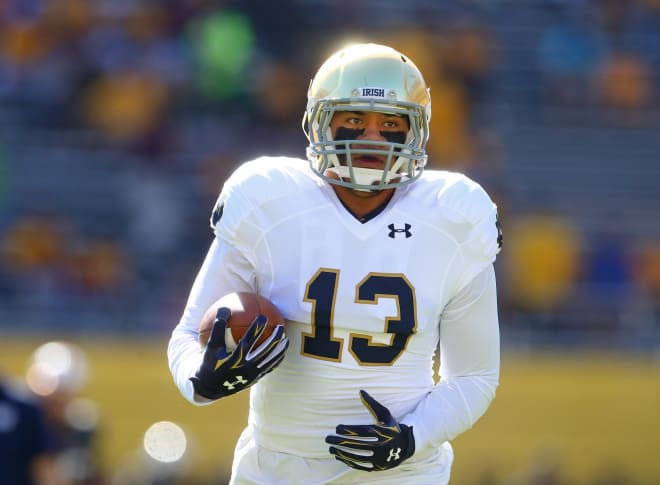 Tight End Quick Hits
· BYU could sure use Notre Dame transfer Tyler Luatua who will be sitting out the 2016 season due to NCAA transfer rules. Luatua will have two years to play two starting in 2017.
· Hank Tuipulotu will serve a mission after graduating from high school this summer.
Matt Bushman will not return home from his mission until September. Will miss fall camp.
Mitch Harper is the Publisher of CougarNation.com and host of the Cougar Center Podcast available on 1320KFAN.com & iTunes. Follow Mitch on Twitter: @Mitch_Harper.